1 1/2″ G353A045 remote pilot pulse valve
Product Detail
Product Tags
Introducing our revolutionary Pulse Valve: taking control to a new level.
Unleash the power of efficiency with our cutting-edge pulse valve technology. Designed to optimize airflow control, our rugged and reliable valves are the ultimate solution for your industrial operation.
Why choose our pulse valve?
1. Unparalleled Performance: Our pulse valves feature state-of-the-art technology, providing precise and consistent pulse action to ensure maximum cleaning efficiency. Experience improved dust removal and reduced maintenance downtime for increased productivity.
2. Superior Durability: Our pulse valves are constructed of high-quality materials to withstand the harshest operating conditions. With advanced engineering and rigorous testing, our valves provide long-lasting performance and exceptional reliability.
3. Easy to install and maintain: Our user-friendly design allows for quick and easy installation, minimizing downtime and maximizing productivity. By simplifying maintenance procedures, our pulse valves ensure easier troubleshooting and lower maintenance costs.
4. Wide range of applications: Our pulse valves can be used in a wide range of industries, including cement plants, power generation facilities, coal mining operations, chemical plants, and more. Whatever the application, our valves guarantee efficient and effective dust control.
5. Customizable Solutions: We understand that every operation is unique. That's why we offer pulse valve solutions that can be tailored to your specific requirements. From different sizes and specifications to specialized modifications, our valves can be personalized to meet your exact needs.
Take control of your airflow management with our advanced pulse valve technology. Experience optimal dust control, greater efficiency and increased productivity. Contact us today to learn more about our unparalleled solutions and how they can revolutionize your operations.
1.5" G353A045 air control remote pilot reverse pulse jet valve 
1"  G353A041 and 3/4"  air control remote pilot pulse jet valve for your option
Construction
Body: Aluminium (diecast)
Ferrule: 304 SS
Armature: 430FR SS
Seals: Nitrile and Viton for option
Spring: 304 SS
Screws: 302 SS
Diaphragm Material: NBR / Viton for option
A remote pulse valve is a valve that is controlled remotely, usually through a control system or automated process. This type of valve is often used in industrial applications, especially in dust collection systems. Remote pulse valves are designed for efficient cleaning of filters in dust collection systems. These valves work by delivering pulses of compressed air through the filter media, removing accumulated dust and debris. This cleaning process helps keep the collector performing at its best and ensures dust particles are effectively captured. The remote aspect of the valve allows for convenient control and operation from a centralized location. This remote control feature enables the valve to be synchronized with the operational requirements of the dust collection system, such as the timing of cleaning cycles or adjusting the intensity of the air pulses. By using remote pulse valves, industrial operations can increase dust collection efficiency, reduce maintenance requirements and increase overall productivity. These valves provide precise and reliable control of the cleaning process, ensuring optimum performance and extending the life of the filtration system. If you have any specific questions about remote pulse valves or would like more information, please feel free to ask.
Installation
1. Prepare blow pipes to suit valve port size, Avoid installing valves underneath the tank.
2. Ensure tank and pipes avoid dirt, rust or other particulate inside.
3. Make sure air source is clean and dry.
5. Make electrical connections from solenoid to the controller or connect pilot port to pilot control valve
6. Apply moderate pressure to system and check for installation leaks.
 
SCG series remote air control pulse valve diaphragm kits
Temperature Range: -40 – 120C ( Nitrile material diaphragm and seal), -29 – 232C (Viton material diaphragm and seal)
Good quality imported diaphragm shall be selected and used for all the valves, with each part checked in each manufacturing procedure, and put into the assembly line conforming to all the procedures. Ever finished valve shall be taken blowing test.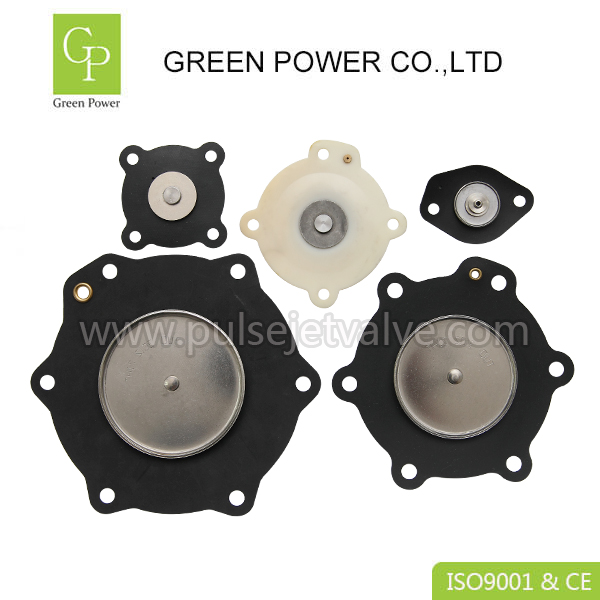 Valve body manufacturing work shop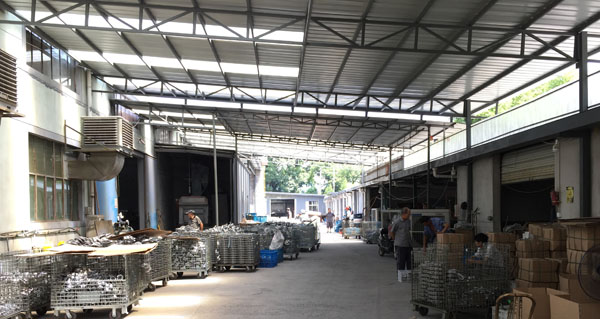 Loading time: 7-10 days after payment received
Warranty: Pulse valve warranty is 1.5 year, if our pulse valves defective in 1.5 year, We will offer replacement without extra charger(including shipping fee) after we receive the defective products.
Deliver
1. We arrange deliver immediately when we have your goods in storage.
2. We will prepare the goods after confirmed in the contract on time, and deliver ASAP follow the contract exactly when the goods are customized
3. We have a variety of ways to send goods, such as by sea, by air, express as DHL, Fedex, TNT and so on. We also accept deliver arranged by customers.


Goods been package in carton and use a pallet for deliver,  make sure no damage before our customer all arround the world receive their pulse valve and diaphragm goods

We promise and our advantages:
1. We are a factory professional for pulse valve and diaphragm kits manufacturing.
2. Quick action based on our customers needs and requests. We will arrange deliver immediately
after payment received when we have storage.We arrange manufacturing in first time if we don't have enough storage.
3. Our customers enjoy comprehensive professional technical support for pulse valve and pneumatic systerm.
4. Every pulse valves have been tested before left our factory, make sure each valves come to our customers are good function without problems.
5. We also supply imported diaphragm kits for option when customers have highest quality requests.
6. Effective and hostage service make you feel comfortable to work with us. Just like your friends.
---
---