Pole assemble repair kits pulse valve
Product Detail
Product Tags
Pole assemble repair kits and 0200 solenoid DC24V / AC220V, suit for pulse valve
Pulse valve pilot valve is a component of the pulse valve system used in pneumatic control systems. It is responsible for controlling the opening and closing of the main pulse valve. Pulse valve pilot valve usually consists of solenoid coil and pilot valve. When current is applied to the solenoid, it creates a magnetic field that moves the pilot valve. The movement of the pilot valve in turn controls the flow of compressed air to the main pulse valve. The main function of the pulse valve pilot is to allow compressed air to flow through the main pulse valve during the pulse cleaning process. When the solenoid coil is energized, the pilot valve opens, allowing compressed air to flow through the main pulse valve, creating an air pulse to clean the filter or baghouse. Once the pulse cleaning process is complete, the solenoid is de-energized, causing the pilot valve to close, cutting off the compressed air supply to the main pulse valve. This ensures that the pulse valve remains closed during normal operation to prevent any accidental release of air. Pulse valve pilot valves play a vital role in maintaining the reliability and efficiency of pulse valve systems by ensuring the correct timing and control of the pulse cleaning process.
1. Suit for pulse valves.
2. We use first class quality material , the collection equipment efficiency can be improved , the energy loss also can be reduced.
3. The working frequency is stable
4. Service life: 1 million cycles.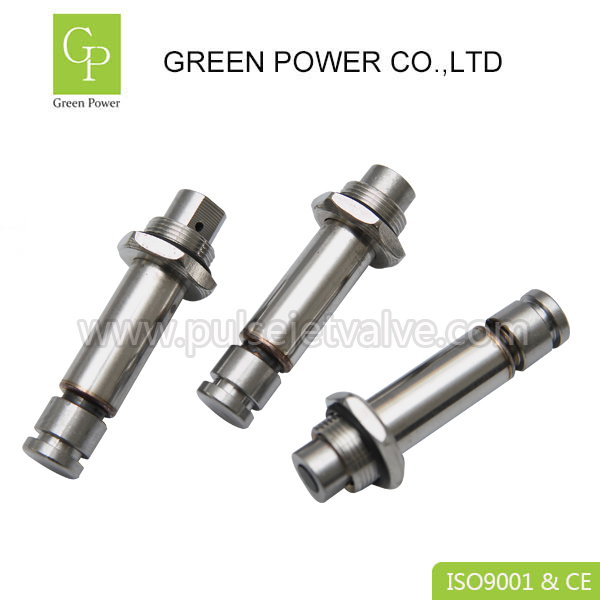 Different series pulse valves armature plunger for choose, including customer made pole assemble based on your needs
pulse valves armature plunger suit for autel, turbo, asco, goyen, sbfec pulse valves and so on.
When you need for special design, we also accept customer made for you after discussion.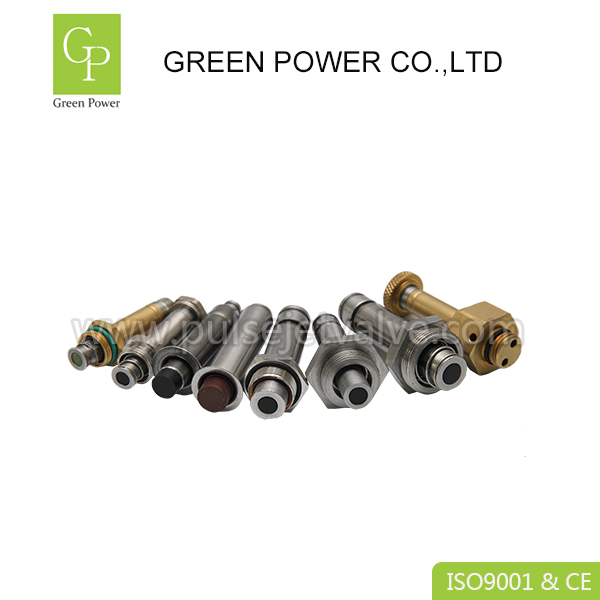 Pole assemble repair kits and 0200 solenoid coil DC24V / AC220V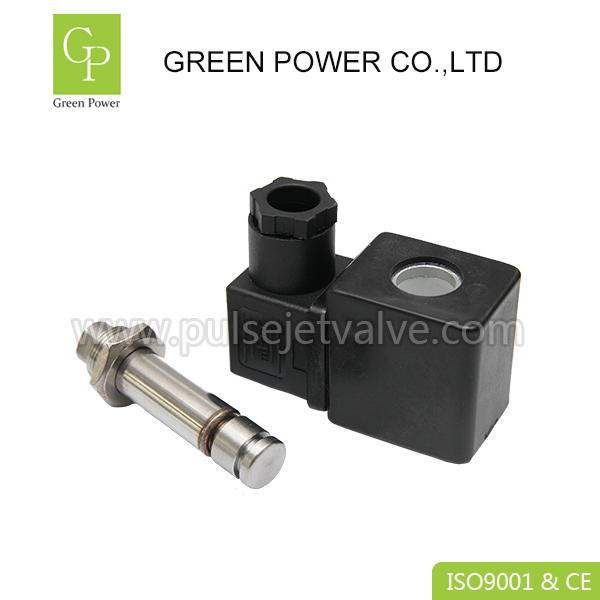 Loading time: 7-10 days after payment received
Warranty:  1.5 year, if pilot supply by our factory defective in 1.5 year, We will offer replacement without extra charger(including shipping fee) after we receive the defective products.
Deliver
1. We will arrange deliver immediately after payment when we have storage.
2. We will prepare the goods after confirmed in the contract on time, and deliver ASAP follow the contract exactly when the goods are customized
3. We have a variety of ways to send goods, such as by sea, by air, express as DHL, Fedex, TNT and so on. We also accept deliver arranged by customers.
We promise and our advantages:
1. We are a factory professional for pulse valve and diaphragm kits manufacturing.
2. Our customers enjoy comprehensive professional technical support for pulse valve and pneumatic systerm.
3. We will suggest most convenient and economic way for deliver if you need, we can use our long term cooperation
forwarder to service based on your needs.
4. Effective and hostage service make you feel comfortable to work with us. Just like your friends.
---
Previous:
GOYEN type pulse valve pilot repair kits
---